Operations
CWB handles the day-to-day functions of hotel management for both urban and resort destinations. Over the past 30 years we've developed a keen sense of market needs and a strategic implementation process to help keep properties ahead of the curve.
In order to ensure greater occupancy with increased sales and revenue year after year, every hotel and resort requires a unique marketing plan. With CWB, you will achieve maximum return on your hotel investment through our meticulous and long-standing approach to sales and marketing.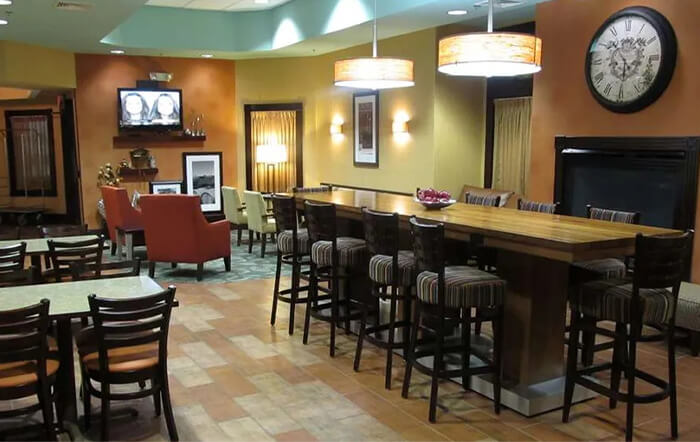 We construct a custom marketing strategy designed around the unique needs and opportunities at your property that includes direct sales, revenue management and eCommerce, digital advertising and social media and global sales. The foundation of our continued success is proven – and you will reap the rewards of our results-driven and highly qualified team.
Our senior operations personnel are in close proximity of each hotel we manage.
We Provide
Business Plan Development
Hotel & Market Evaluation
The success of your hotel is contingent upon a seamless integration of every point of contact, from guest services and associate interactions, to market factors affecting your overall business plan. At Crescent, our hotel management and operations programs are efficient and time-tested. Along with an intricate knowledge of market dynamics and hands-on hotel management tactics, Crescent Hotels & Resorts focuses on asset preservation, helping you surpass guest and investor expectations, and ensuring your hotel runs at optimal levels. At Crescent, our team members will:
Work as an extension of your hotel ownership to execute a sound business plan
Provide hands-on, professional hotel and resort management services
Deliver superior financial performance while improving asset value
Create a positively-charged work environment where associates can flourish
Hospitality Financial Management
Your hotel's profitability begins and ends with your balance sheet. At CWB, we specialize in sound financial management for the hospitality industry, ensuring efficient financial operations through our centralized accounting services. Our experienced team interprets and delivers actionable financial intelligence, in order to guarantee maximum profitability, and ultimately improve property value, based on superior financial performance. Crescent's cloud-based financial services set us apart from other hospitality management firms and cater to the following extensive transaction processing and financial reporting needs:
Financial Reporting
Profit/Loss Statement and Balance Sheet
Balance Sheet Account Reconciliations
Bank Reconciliation, Statement of Cash Flow, and Analytical Analysis
Accounts Payable
Vendor Invoices
Utilities Management
Loan Payments
Partner Distributions
Electronic/ACH Payment
Check Registers
Open Liability Reports
Vendor Aging
Payroll Processing
Centralized Data Collection
Payment Processing
Third-Party Tax Filing and Compliance
Employment Verifications
W-2 Reporting
Sales Taxes
Local/State Sales Tax Filing
Assistance in Managing Sales and Use Tax Audit
Treasury Management And Management Of Cash Flow
Weekly Monitoring of Account Balances
Monthly Cash Flow Projections
Assistance with Banking Relationships
Fixed Asset Reporting
Maintaining Fixed Asset Ledger
Tax, Book and AMT
Preparation of Depreciation Schedules