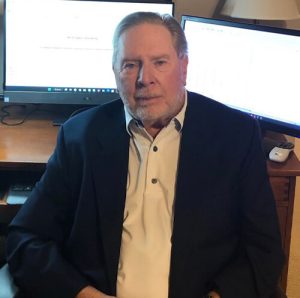 Bill Wolfe
Founder CWB a full service hotel management firm in 1990. Company managed over $50 million in total revenues for industry leading hotel brands including Hilton, IGH, Choice, Best Western, Red Roof & Wyndham. Bill did his major in Economics & Accounting from Ohio State University and worked in Senior Management position with many Top North American Firms for the number of years.
Heather
Heather has been in hospitality industry for over a decade. Before following her passion for the Hotel industry she served with US Armed Forces. During her career she has dawned many roles including Front Desk, House keeping, Night Auditor, General Manager with Hampton. She is very passionate about her role and creates a vibrant and dynamic team culture.
Michael Miller
Secretory / Treasurer and CIO
Michael has been with CWB for overs 3 decades. During his career Michael has successfully managed multiple hotels. His expertise in bookkeeping and accounting is an asset to CWB. He is very detailed oriented and subject matter expert with M3 centralized web based accounting services that allows owners to view results daily.
Emily Rabb, CPA
Co-owner Sugarcreek consulting and lead on the CWB account
Emily is a CPA with over 15 years of experience in public accounting and with a Fortune 200 company. Emily loves using financial modeling and strategic planning to work with clients to develop tools to help them use their financial data to make decisions. CWB utilizes Sugarcreek Consulting, which handles the financial statement preparation for CWB entities